Break free to break through
Jumping into life - is what it's all about!
That I did on New Years Eve to make 2016 "my best year yet" and here is parts of the journey towards Upgrade to Healthy Lifestyle, Living the Heart Way and my motto: "The Heart at Stillness and everything around moves".
PHOTO!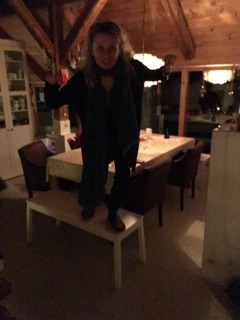 Truly say goodbye to bad old habits of mine.

 Stop being disconnected from my Heart.

 Absolutely letting go of feeling inferiority.

 Having enough of the stress at home with kids.

 Much less of doing work the "hard" way.

…