I Spent The Weekend With My Shaman
Last weekend, I spent it with my own Shaman up in the Swiss Alps, working on my own deep transformation.
Yes, even though I am a Shaman too, shamanic healer, I am still a student, working on my own healing - it's never done, it's always ongoing. There's always more to learn and more layers to heal. Do you agree?
Have a look at the scenery in my video for you today - this is the video, FB live, I recorded last weekend while I was there and I wanted to share it with you today to remind you how beautifully important shamanism is in modern day life. To support you in deep transformational work both for your life and for your business.

We had such an intense weekend and I am still flying high. I am excited about the tools from shamanism and we did powerful dream traveling along with vision dance. All this I love using for my clients too in harmony with nature and mother earth.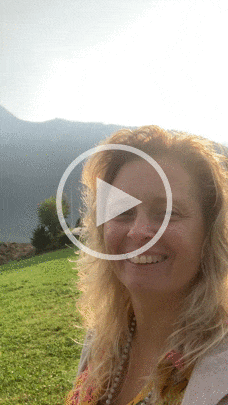 Sweet smiles to you,

Your SOUL SEER and MODERN SHAMAN
PS - if you are curious as to where a Soul Seer like me can play an important role in your own transformation, please do contact me to ask - I love hearing from you and I only have two spaces available for this powerful work for the rest of this year!
Visit my website and book your FREE introductory call as I would love to support you in your inner transformational work: