Did You Celebrate Summer Solstice?
Did You Also Celebrate the Summer Solstice?
I surely did in the powerful hands of my great Shaman and teacher Daniela with the Powers of the Swiss Nature.
Among rain, thunder and lightning my dear friends and I walked to the sacred circle to honour the shift in seasons!

Honouring the light, Mother Earth and the journeys that we are all on in this world of today with many challenges.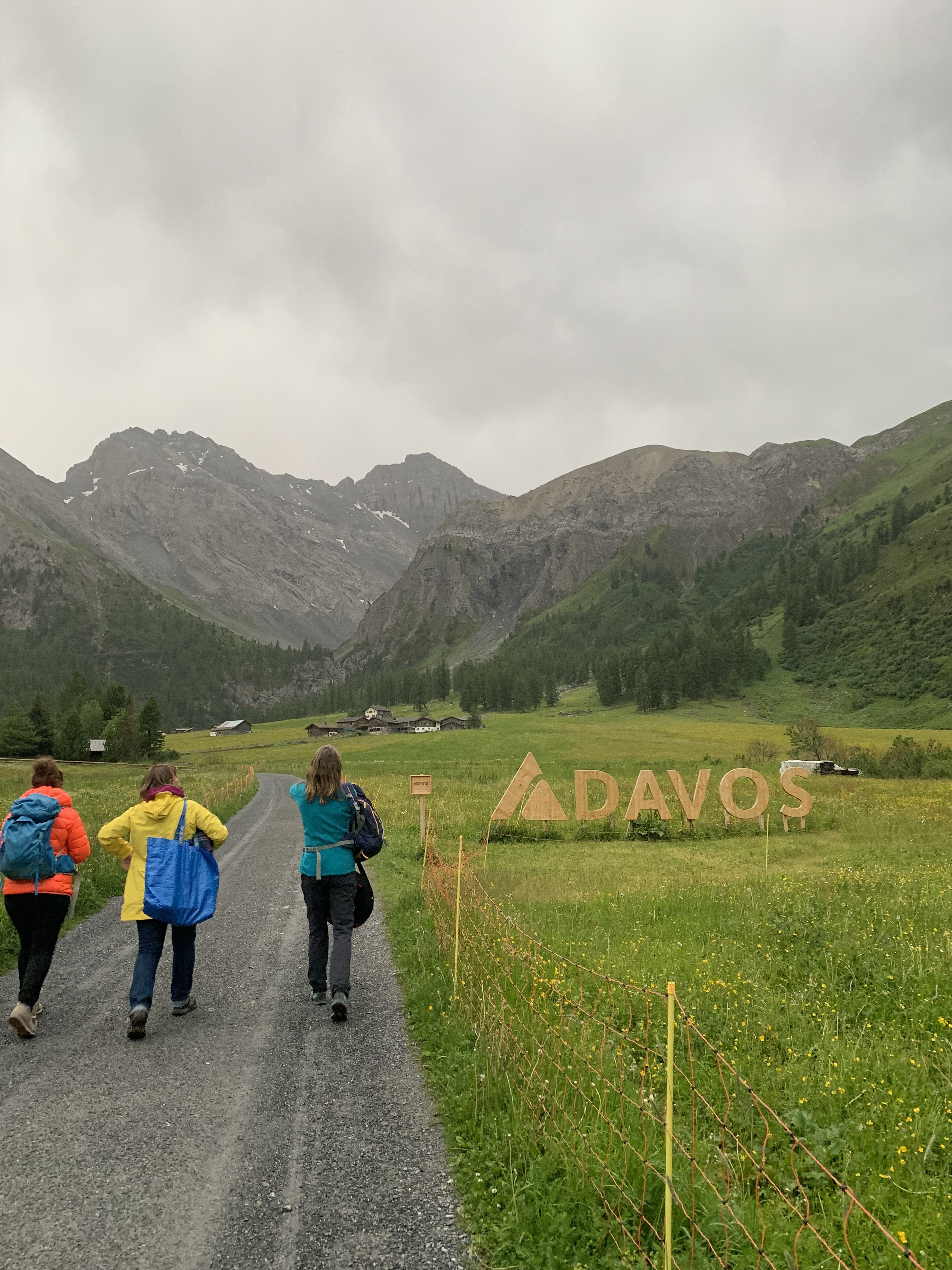 The Energetic Cleaning before you step into the Sacred Circle

It couldn't be more beautiful and heartfelt to be greeted by a Shaman and get an energetic cleaning before stepping into the sacred circle, ready to do sacred work around the fire.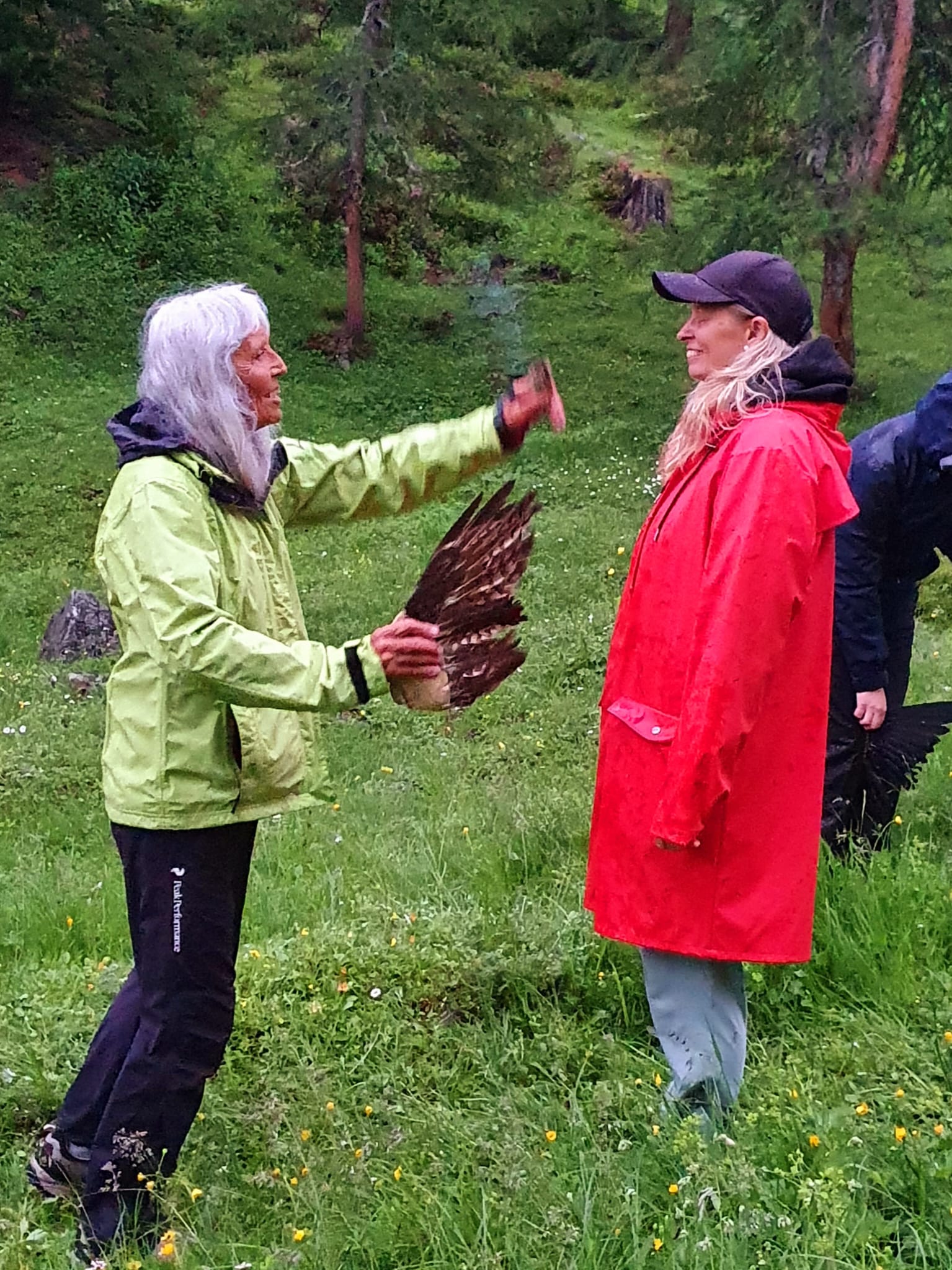 The Transformational Power of Fire in a Sacred Gathering

Each year we stand side by side around the SACRED FIRE and each one of us will be ready to let of what is not serving us any more.
A Fire Ceremony is so powerful and I love it each time, it is reaching to the powers above and it has the power to support the needed shift.

I have stood around a fire many times and I love holding sacred space for others too, being the keeper of the fire for transformation.
Have you ever been to a Fire Ceremony?
Felt the POWER that fire can give you transforming and releasing?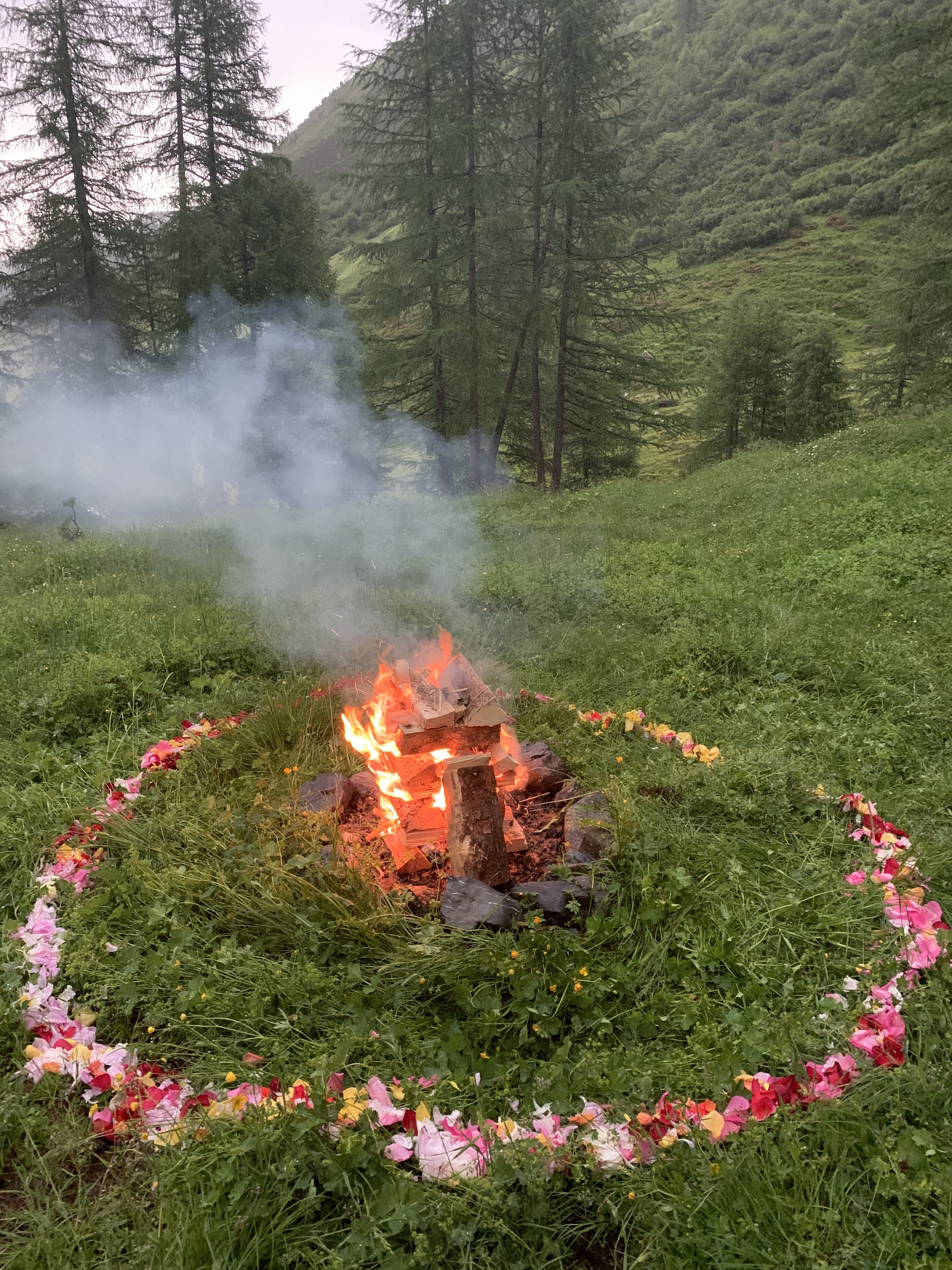 Deep Gratitude in My Heart and Connected to the Divine

Moments of deep gratitude during a ceremony and knowing within that the work is never done, it is always a doing!

We are here to keep doing that inner work over and over again, letting it be part of your lifestyle.
Letting healing, guiding, insights and transformational shift be what you seek for your spiritual practice.
For the love of connecting to the DIVINE and feeling the alignment with your heart and soul.
I am feeling it or reconnecting as I am writing this.
What are you reconnecting to in this moment?
Friends by Your Side as You do Your Inner Work for Healing
Yes you can see that even with rain and thunder we were happy at heart, celebrating the Summer Solstice.

Can life be more beautiful than when you can do inner healing work and that in a small circle of friends?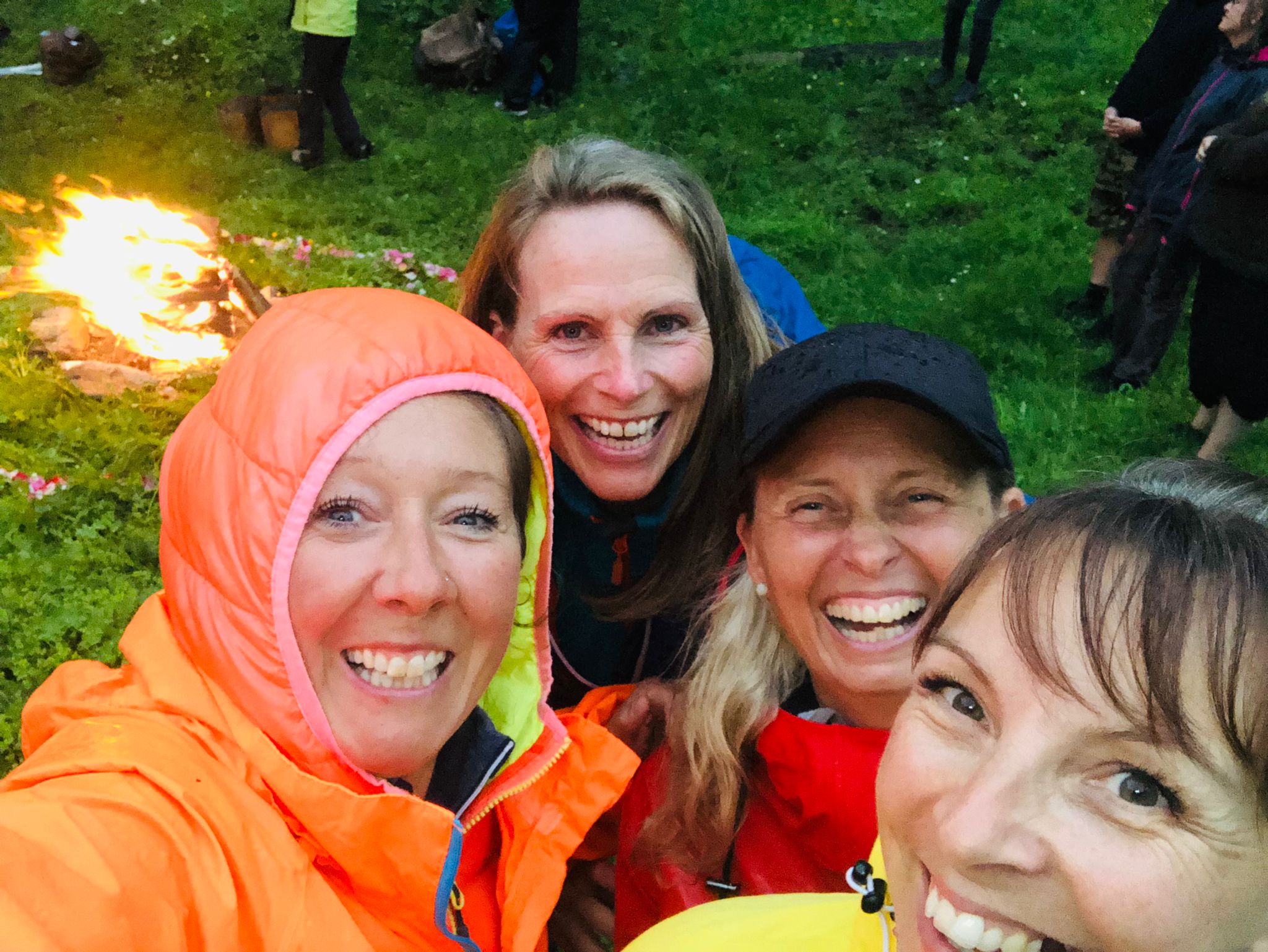 Together we are all on a Healing Journey, each one of us, and if we go together we will be stronger, even if each one of us has to do our own inner
work by choice, but you will be lifted by the sacredness of the circle, your heart will be filled with love and laughter and you know you are not alone!
I am smiling to you right now in this moment and I know in my heart that great things are waiting for you....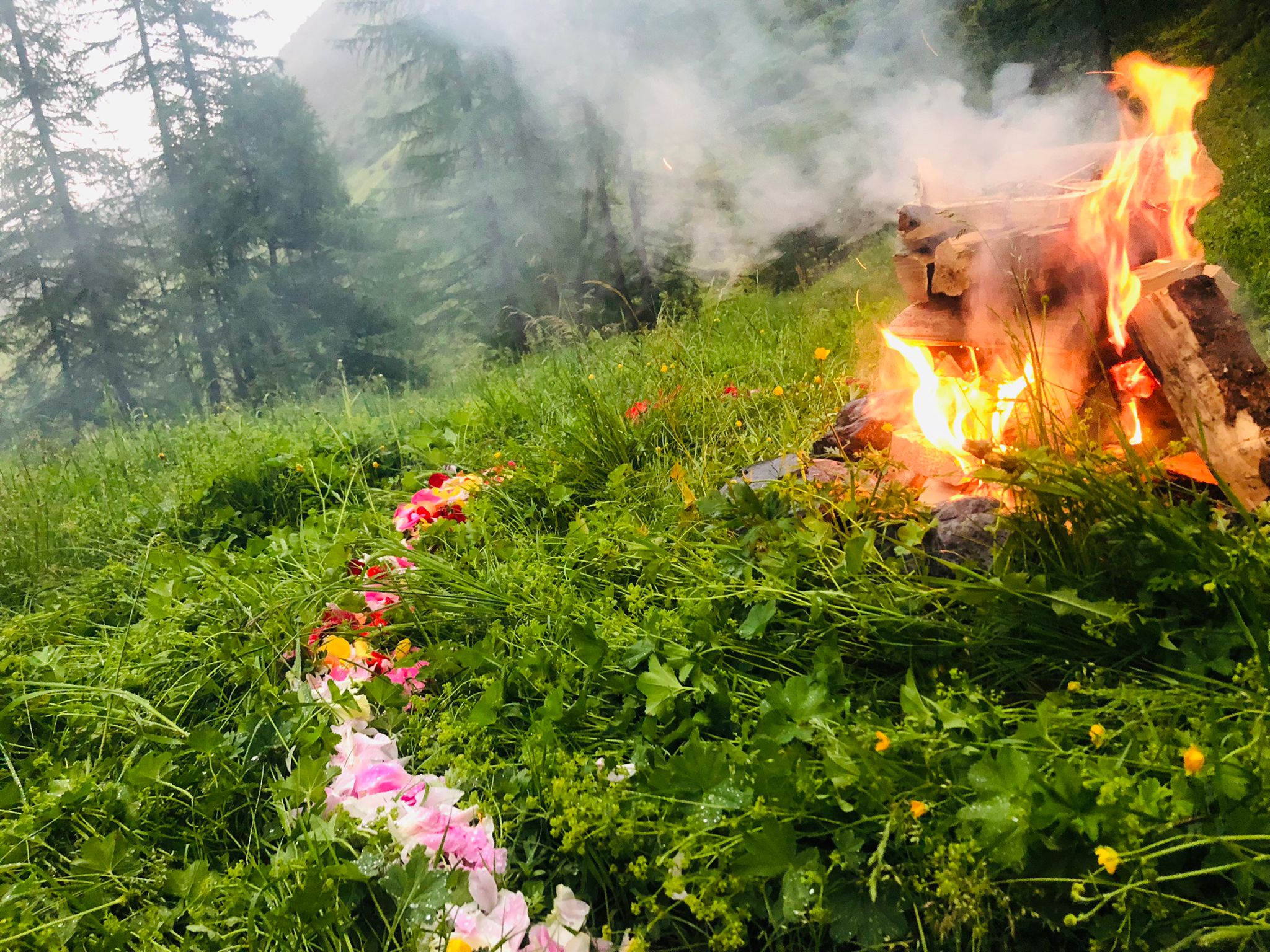 Sweet smiles to you,

Your SOUL SEER and MODERN SHAMAN
---
Tell me if you need my support to go through your transformational shift, so that things really can come true for you too, that which you deeply dream about and these desires from your HEART and SOUL, not the one's from your ego mind, but the one's that really are linked to your life purpose and destiny!
Allow me to see you, fully see you all the way to your SOUL and let us together make sure you have your alignment from the inside out!
If you'd like to get in contact with me just hit reply to this email and we can set up a 15 min free discovery call and when you allow me to show you that magical things can happen - even in a 15 min in a heart to heart connection inside a sacred space 🙏
Book your free 15 minute call with me