Fire Rituals Are So Powerful.
Magical Moments in life are true blessings and so was the Summer Solstice Celebration with my Shaman.
I am sharing with you in short videos and photos this sacred celebration that was transformational on so many levels.
On our way to the fire ritual all excited and full of joy even if the weather is.... well... we had Petrus on our side ;-)
WELCOME greetings from Shaman Daniela and smudged for cleaning the aura, an energetical shower!
As we step into the sacred circle and honour the fire in the middle of the Swiss mountains.
It is already working within me and I feel how I am connecting to my heart, opening up for transformation.
Fire rituals at the Summer Solstice when the sun stands on it's highest point and you have no shadows to fight.
This is the right time to let go of what is not serving you any longer, that which stands in your way of success.
Open up your heart to it's power and honour the transformation that is happening in alignment with the spirits.
Be all of you with no shadow and be all of you in the power of the light!
Gathered side by side with your sisters and brothers in a sacred circle.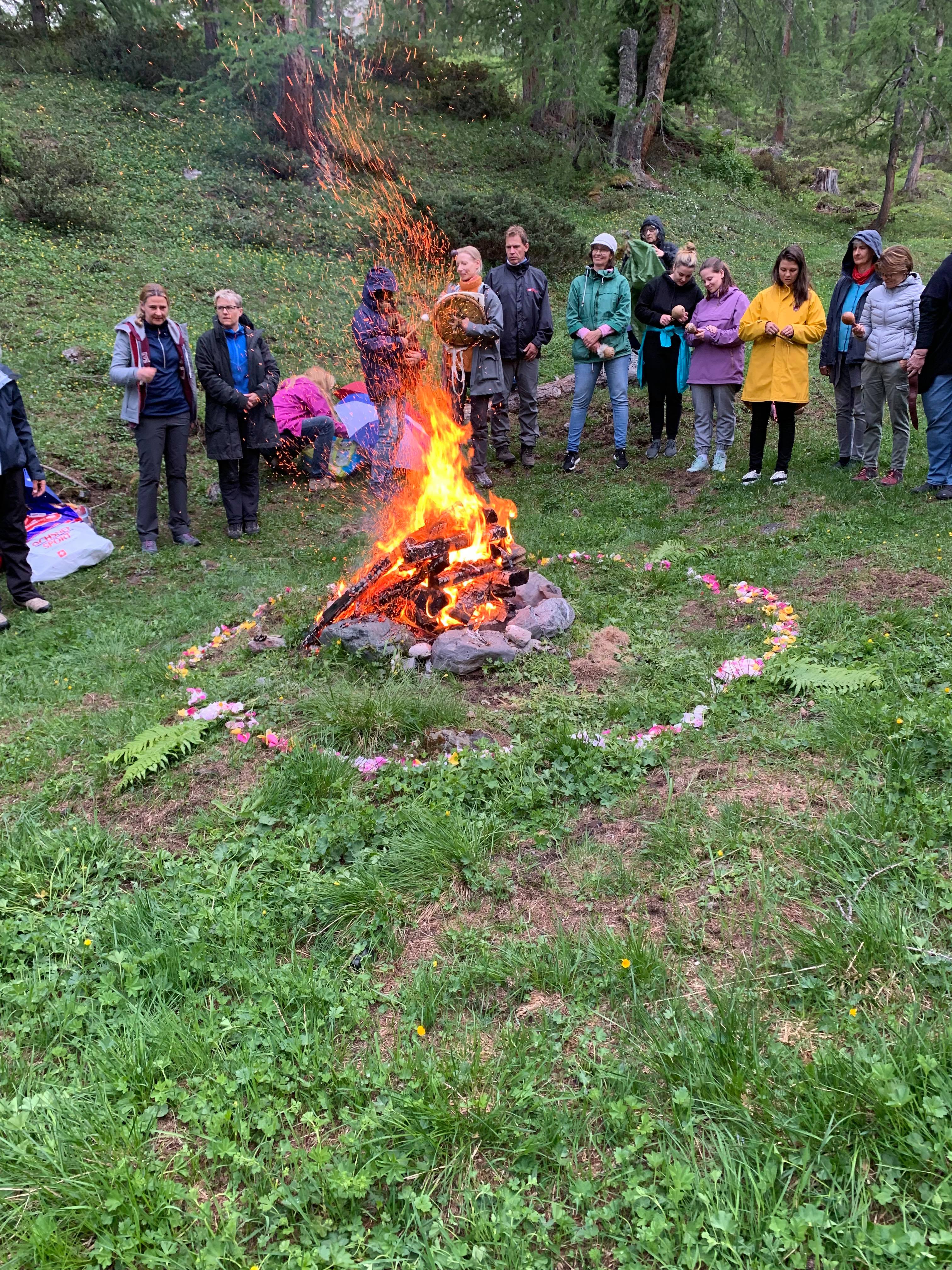 Fire Rituals are so powerful and I love using them both inside my program Lead with Soul (which I will run again this fall) and for private sessions.
Fire is transformational....
And I went all in to transform what was needed in my own life, my private life can be chaotic too. 
Still, I can hold sacred space for you and see your Soul as a shaman and soul seer, as it is my calling.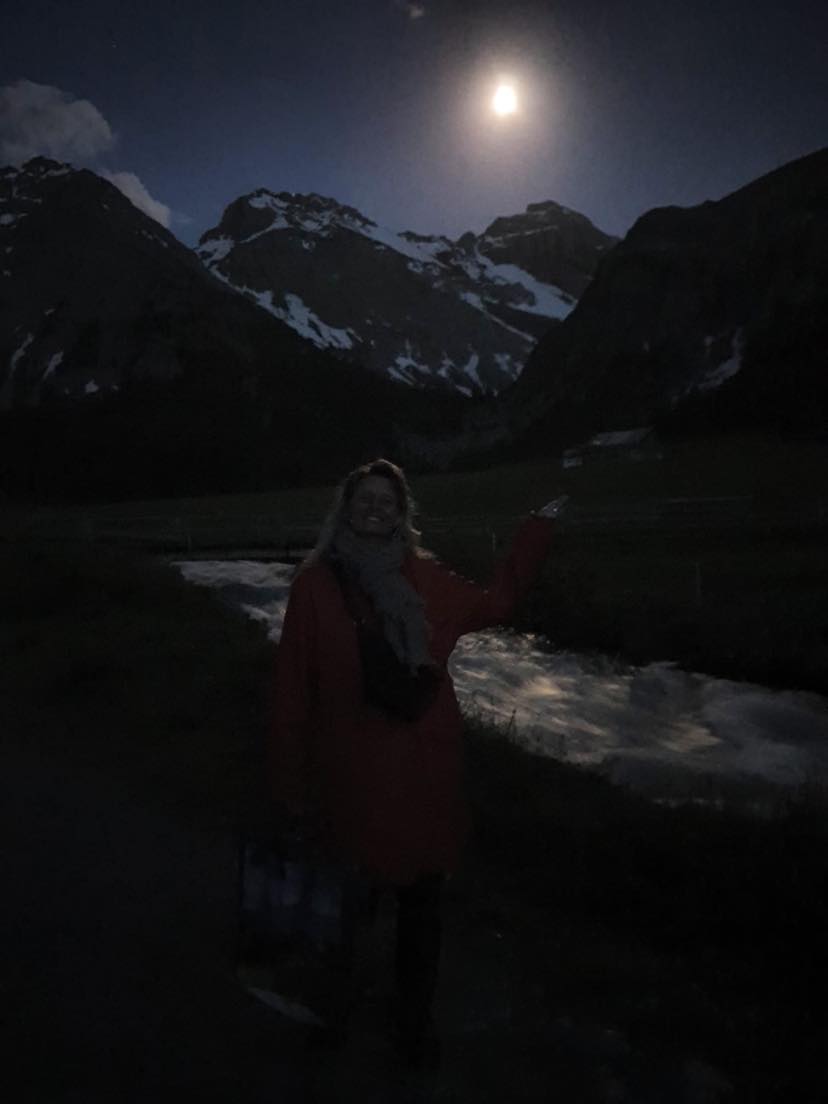 We walked back in the most delightful moon light and I was high from the celebration.
High on Healing, Love, Power, Transformation, Fire and amazing Swiss surroundings.
Now there is 7 days for prayings along side the great Shamans worldwide.
Honouring my shaman path and calling - my shaman soul is awakened!
How did you celebrate the Summer Solstice dear friend?
Are you ready for stepping into your sacred space and have transformation happen?
I am here for you to hold that sacred space and be the keeper of the fire for you.
Let's set up a 15 min free Introduction Call and we will meet heart to heart.
Yes I can feel it... you are more than ready! 
Sending you summer solstice greetings from the Swiss Alps.
Sweet smiles to you,

Your Soul Seer & Shaman
Journey to clarity, alignment and success 
---
DEEP PROCESS WORK, DEEP HEALING AND DEEP TRANSFORMATION.
For your life and business - inner soul work for a soul-led woman and man!
Get "one-2-one" support from me, your Soul Seer and Shamanic Healer, for your deep process work.
Let us make sure you shine here in 2021 from the inside out as you live your life to your fullest.
Click HERE and we can set up a 15 min FREE INTRODUCTION CALL. 
You can also find out more about my personal mentoring on the button below:
Transform with FIRE and let go of what is not needed any longer in your life.
Call back lost soul parts and heal so you can rise up and shine from the inside out.
Open up to the Power of your Heart so you can shine your divine light!
Celebrate your path, embrace your future and stand strong guided from the wisdom of your soul.