Thank you universe!
Can you feel it.....
Amazing shifts are happening for YOU right now in this moment!
The happier you are, the more fun and the more abundance there is in your life.
Thank you universe as I am open to receive with all my heart.
I believe in the good and I am ready for my next step towards freedom and free flow!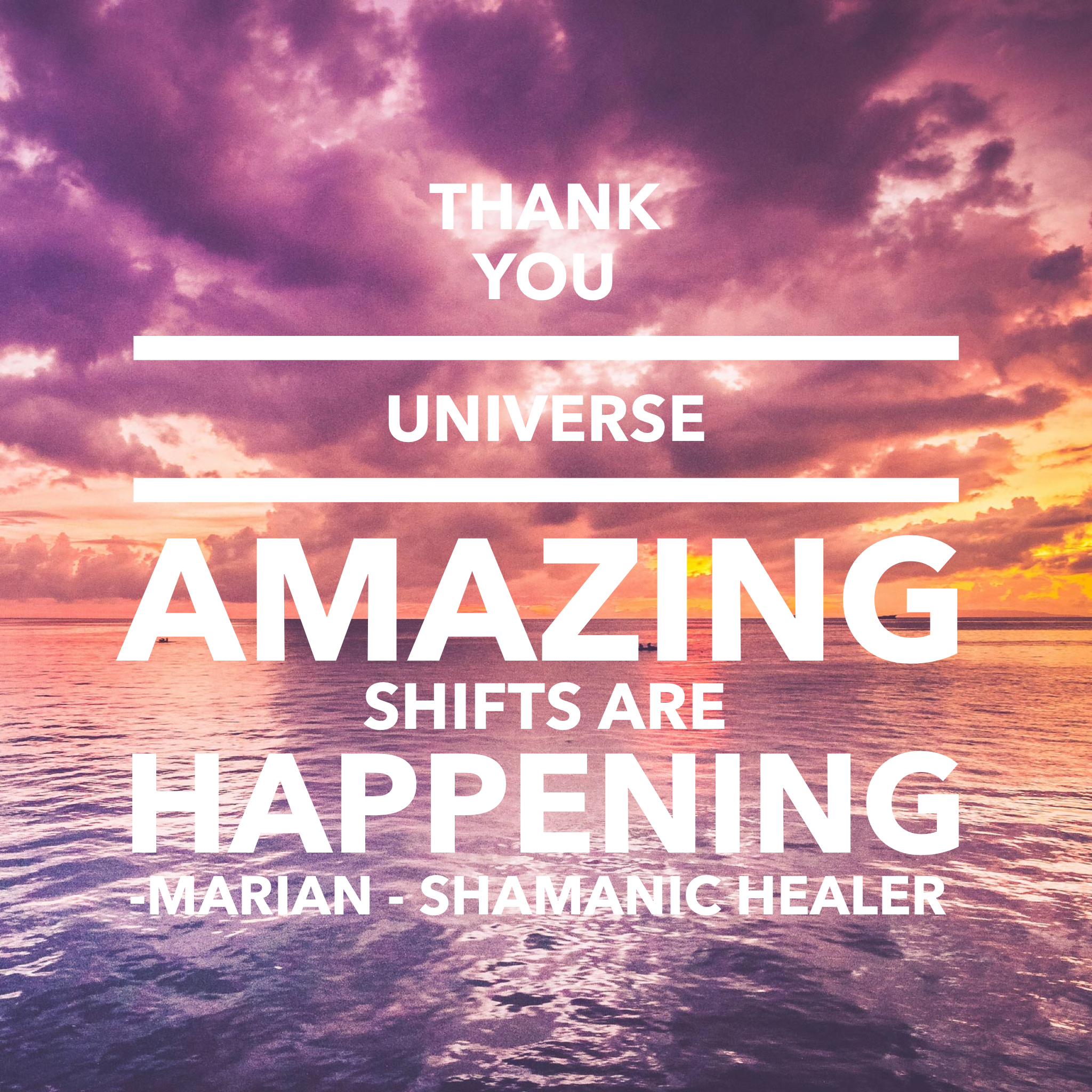 Abundance is for everybody and everyone - heal your past and shift your energy blocks!
Open the door to your Heart-Healing Journey and allow me to guide you on your path to deep personal growth and a strengthened connection to your own true Uniqueness within.
Your SOUL is calling you to heal your past and freedom will enter into your life as your energy blocks are shifting!
It would be my greatest pleasure having the opportunity to suppot YOU on YOUR Healing Journey!
You are ready for the next step, even longing for the next step and your Heart is calling YOU!
My methodes: Shamanic Healing, Spirit Guidance and Soul Face Reading!
You may also join my Monthly FREE Shamanic Soul Sessions for your Empowering Shift to receive insights and transformation.
www.mariannielsenjoos.com